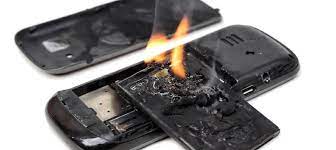 Local Fire Officials Warn of Dangers of Lithium Ion Batteries
(LONG ISLAND, NEW YORK – June 15, 2022) –Nassau County Executive Blakeman, Nassau County Fire Marshal's Office, the Fire Service Academy and the Nassau County Firefighters Museum will gather on June 21st at 11AM to discuss and demonstrate the proper use of lithium ion batteries. Alongside local elected officials and firefighters they will deliver important lifesaving fire safety tips.
With the increase in devices operated with rechargeable lithium ion batteries, proper safety is urged when charging and using these devices.  By taking simple precautions in the proper use, storage and charging of these devices,
Safety Tips
Purchase and use devices manufactured by reputable companies
Look for devices that have been tested by an independent nationally recognized testing laboratory to ensure safety and quality.
Always follow the manufacturer's instructions regarding use, charging and storage of the device.
Only use the battery that is designed for the device and approved by the manufacturer.
Remove batteries from devices for long term storage.
Avoid physically damaging lithium batteries.
Only use the charging cord that came with the device.
Do not charge a device on a combustible surface (under your pillow, on your bed or on a couch).
Do not charge or store devices/batteries in a high heat area (furnace/boiler rooms).
Do not leave devices plugged in. Unplug devices after battery has reached full charge.
Do not place batteries in direct sunlight or keep them in hot vehicles.
Keep batteries at room temperature and store them away from anything that can catch fire in a cool, dry location.
Do not charge, store, or dispose of batteries in the exit way of a room or building.
https://abc7ny.com/lithium-batteries-fire-bruce-blakeman-nassau-county/11984873/