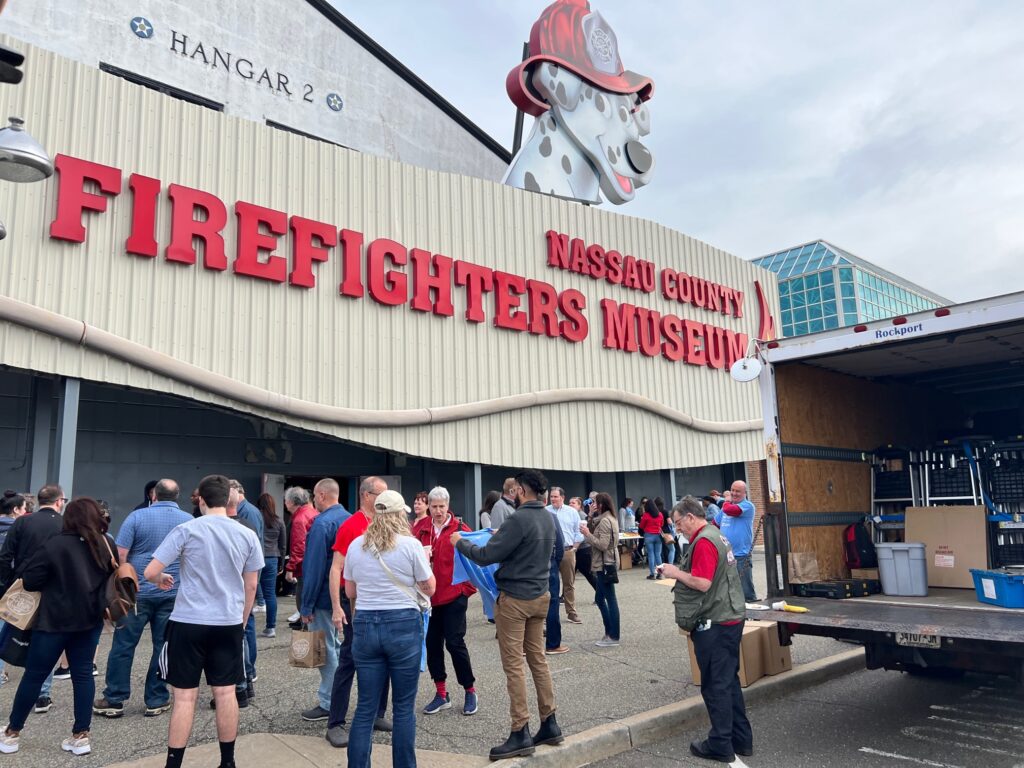 Red Cross Teams Up With the Museum!
On the morning of Wednesday, April 12, the Long Island Red Cross and its community partners National Grid US, PSEG Long Island, AAA Northeast, New York Cancer & Blood Specialists rallied at the Nassau County Firefighters Museum & Education Center in Uniondale, N.Y.. From here, volunteers from the Red Cross and local community groups fanned out into the homes of Hempstead, West Hempstead, South Hempstead, Uniondale and Roosevelt to install free smoke alarms that were pre-registered days and weeks prior.
This event marked the kick-off of "Sound the Alarm," an annual series of Red Cross events to make communities safer by offering free smoke alarms and fire safety education.
"It turned out to be a truly humbling and inspiring day of service this past Wednesday, when 90 Red Cross volunteers, board members, corporate partners and two distinguished elected officials joined us to kick off our Greater New York Region's Sound the Alarm lifesaving program. It was an epic day filled with humanitarian efforts." said Long Island Red Cross CEO Jose Dominguez.
By day's end, 401 smoke alarms were installed in 75 homes due to the tireless efforts of Red Cross volunteers, staff and community partners.
For more information on this program, visit SoundTheAlarm.org/LI or call 516-229-1086